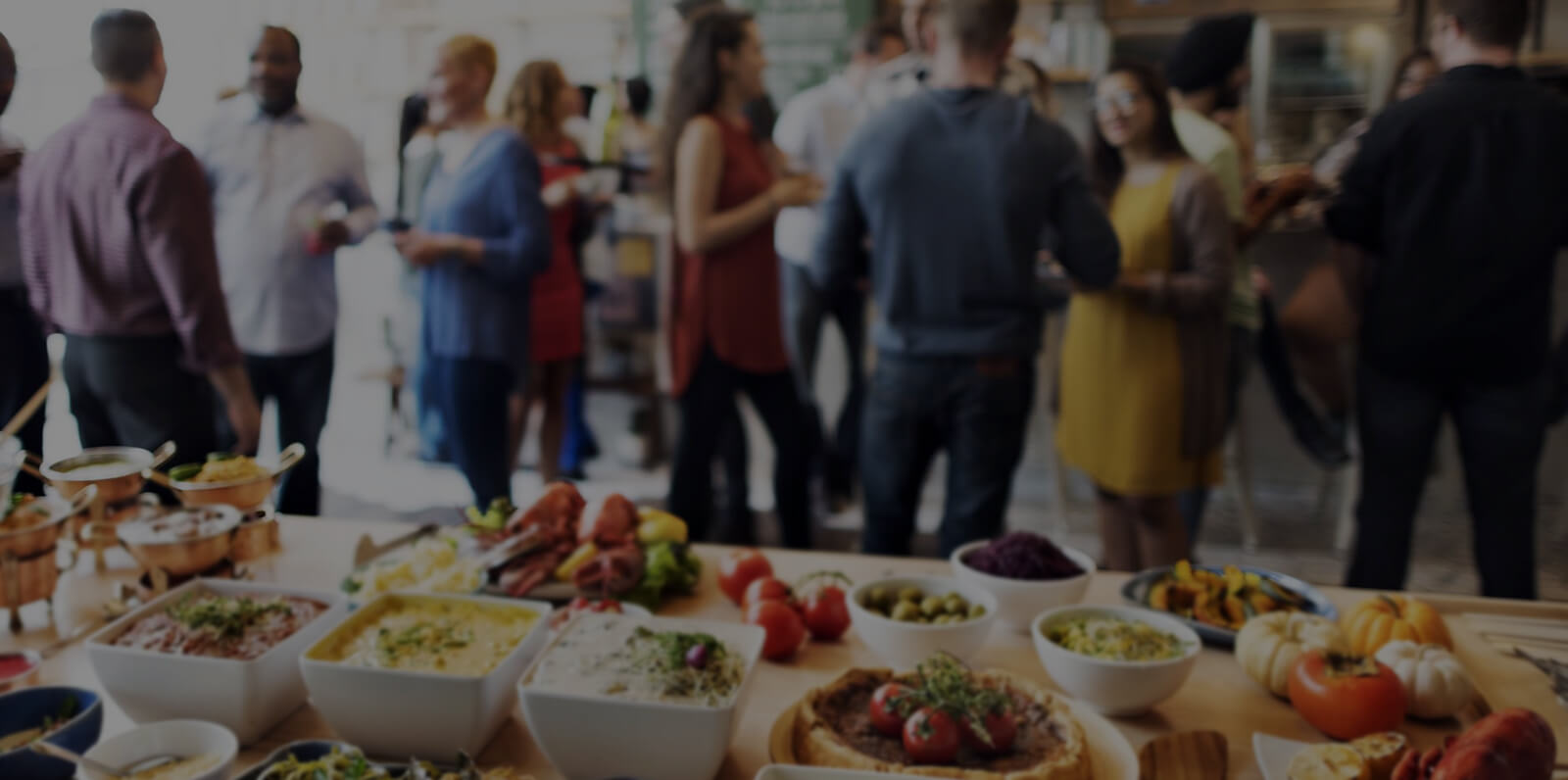 Catering Service in Los Angeles
Catering starting from
$8.99 Corporate Catering Catering for Weddings Catering for Parties Events Catering
ARE YOU STILL LOOKING FOR A GOOD CATERER?
*Your information is safe with us, we don't spam.
WE PROUDLY SERVE:
Downtown, Hollywood, Beverly Hills, Glendale, Burbank, Pasadena, Santa Monica, Playavista, Culver City.
We at George's Greek Grill have access to fresh Californian produce which allows us to offer the freshest and tastiest food to our valued clients. No matter what type of event you need catering services for we are here to help satisfy your needs.
Los Angeles is a city of dreamers. Everyone comes to LA with dreams as wild as the Pacific Ocean. The city has it all, farmer markets, towering skyscrapers, and Hollywood. If you require catering in Los Angeles, we are the company for you.
Delicious Greek and Mediterranean Cuisine
George's Greek Grill offers some of the most delicious Greek and Mediterranean cuisine you could possibly find anywhere else in LA. We serve Greek salad, gyros, kebabs, shawarma, seasonal veggies, wild tuna, Panini, and so much more. You will be blown away by the food we provide our valued clients.
Since we are situated in California which is the Mediterranean of the United States, we are in an ideal location to provide Greek and Mediterranean food. We use organic ingredients throughout the year to ensure that you get the best.
Having catered to the needs of this huge city, our food preparation staff and chefs know just what you need. Taste artisanal delicacies and expertly made food at your special occasion. Your guests will appreciate that you have chosen the best catering service in town.
We Cater To Every Event
Here at George's Greek Grill, we want to ensure that you have the best time. This is why we cater to just about every event. The following are some of the events that we cater to.
Catering for Weddings
If you are having a wedding, we are just the company for you. Remember, Greeks know how to do weddings. Bring a little bit of Mamma Mia to your wedding by providing us the opportunity to cater to your big day. Celebrate the beauty of matrimony with a customized menu of delicious Greek and Mediterranean food. Your loved ones will be thrilled.
Catering for Corporate Events
No corporate event is complete without food. We serve delightful delicacies to ensure that every corporate event is a success. Our fresh food and friendly service will inspire your corporate clients and employees to make the most of the event. We at George's Greek Grill have the catering service experience needed to ensure that your corporate event goes smoothly.
Catering for Private Events
Planning a private event is hard work. However, you cannot compromise on the food quality and catering service. If you want to host an amazing private event, you need to contact George's Greek Grill. We will make sure that all your guests have a spectacular time and eat delicious food. We offer healthy and innovative options so that your guests can eat a deliciously nutritious meal.
Food Menu
We offer Greek and Mediterranean food. Only the best ingredients are used to prepare succulent food. From gyros to kebabs, we serve the best food in town.
Contact Us to Request a Quote
Take your event in LA to the next level by giving us a call. George's Greek Grill is available on-demand and online.
Grilled Chicken Breast
Pita Bread & Rice
Lemon Sauce & Tzatziki
Burgers & Fries
Angus beef/Grilled Chicken/Falafel
with our Famous French Fries
Tzatziki, aioli & Lemon Sauce
An assortment of our signature panini's
Grilled Chicken,Veggie,Tuna, Gyro)
Served with Salad, arlic aioli, Hummus Lemon Sauce
Half wrap 10.99 Full wrap 14.99
An assortment of George's favorite Super Wraps
Traditional Greek Salad
Traditional & Roasted Pepper Hummus
Hot Fresh Pita Bread
Tzatziki Dip
Chicken Shawarma
Traditional Greek Salad
Greek Style Rice
Spanakopita
Hot Fresh Pita Bread
Lemon Sauce
Traditional Hummus
Tzatziki Dip
(24 hours notice preffered)
Slow Roasted Rotisserie Chicken
Traditional Greek Salad
Greek Style Rice
Spanakopita
Hot Fresh Pita Bread & Hummus
Lemon Sauce & Tzatziki Dip
Our Signature Beef & Lamb Gyro
Traditional Greek Salad
Greek Style Rice
Hot Fresh Pita Bread
Tzatziki Dip
Chicken Souvlakia Kabob
Kam's Kale Salad
Brown Rice
Hot Fresh Wheat Pita
Traditional Hummus
Tzatziki Dip
Angus Beef Koobideh
Chicken Koobideh
Avocado Dill Salad
Tzatziki & Hummus
Hot Fresh Pita
Baklava
A Combination of Beef & Lamb Gyro
Chicken Souvlakia
Traditional Greek Salad
Greek Style Rice
Spanakopita
Hot Fresh Pita Bread
Hummus & Tzatziki Dip
Baklava
Combination of our Angus Beef & Chicken Koobideh
with grilled vegetables, rice, salad,
spanakopita, tzatziki, hummus, pita and baklava
PACKAGE ADDITIONS
Fresh Gallon Size Juices $25.99
Cucumber Limeade
Greener The Better
Ace And Tropical Unsweetened Ice Tea
Our Clients